So, you want to learn how to scuba dive?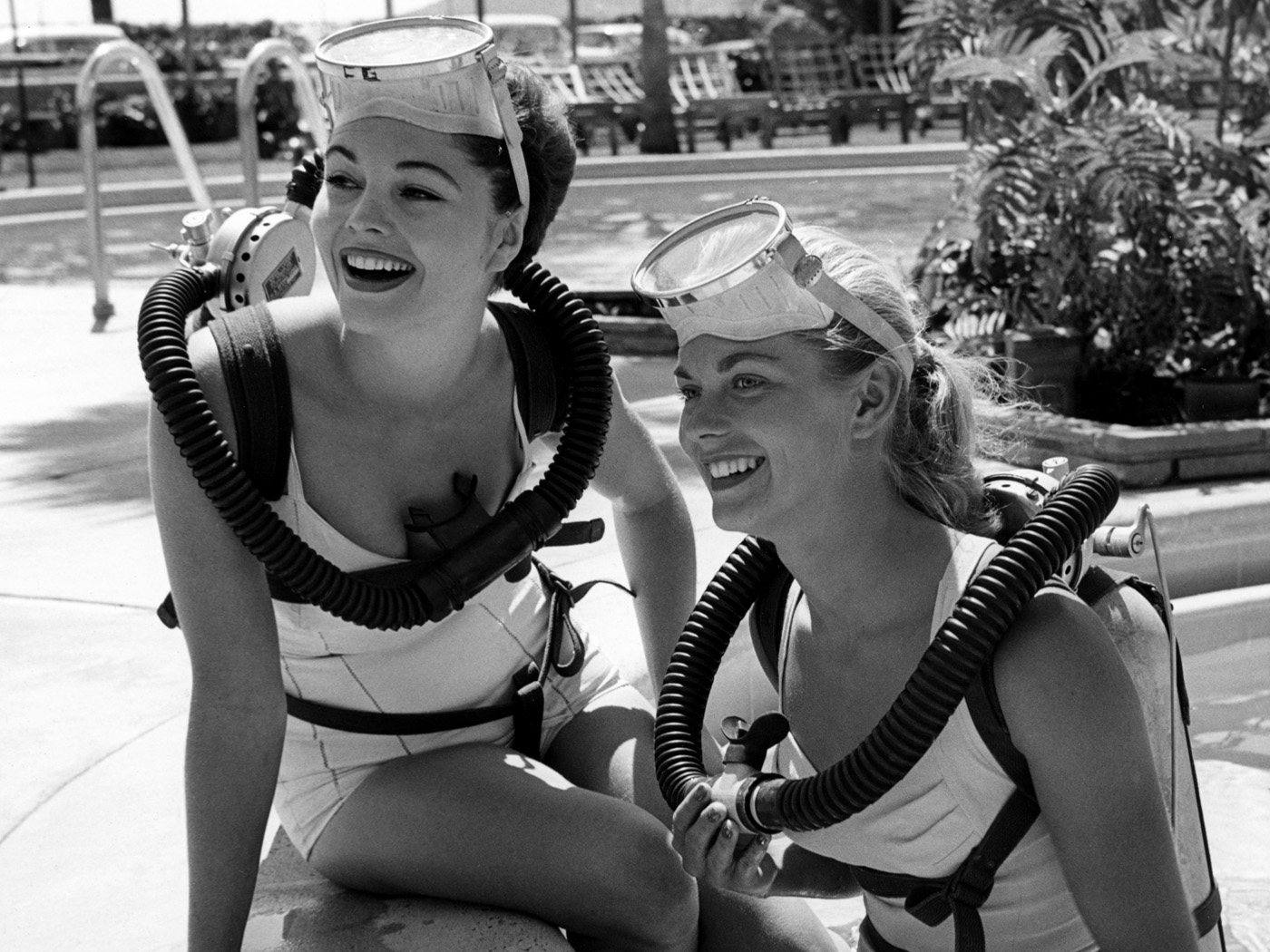 Scuba diving isn't the same as it was in the 50's with dual-hose regulators and round masks. Today's equipment is much more advanced and reliable. Plus, you don't need to be as physically fit as a Navy SEAL. However, you will need to know how to swim and there is a medical questionaire that you'll have to fill out. If you have any medical conditions and a doctor signs off stating you're OK to dive, you're ready to start.
Learning to scuba dive is relatively easy to learn, so much so that even a 10 year old can get certified. Training only takes a few days and then you'll be ready to dive in. I would recommend taking the Advanced Open Water course if you plan on doing any diving from a live-aboard boat as they may require it.
There are some risks in scuba diving so safety is very important. Using your gear properly and following safe diving practices will minimize these risks. During the course of your training, you'll learn about dive theory and the effects of diving on the human body. Don't worry, you won't need a PhD to understand it all.
So, what do I need to get started? Once you sign up for the class, I'll help you pick out the gear you need. The only equipment you need at first is a mask, fins and booties, and a snorkel. These items you'll want to purchase before your first pool session. The rest of the gear you can rent or I can always help you purchase everything you need. Most of the gear has a wide range of prices so it's really a matter of personal preference.
The class begins with a book that you read in your own spare time. Each chapter has a little quiz at the end which we'll go over once you've finished the book. There is also a video which I recommend watching first so you'll know what the book is about. Once you've finished the book, there is a final written exam which is easy as long as you paid attention to the book.
When the academic portion is complete, we'll head to the pool where you'll learn all the basic scuba skills. I'll demonstrate each one to you first so you'll see just how simple it is. This may take 2 or more days depending on how much we can get done in each session. When you've mastered the pool, we'll go out to the lake or to the ocean and refine those skills in open water. It will take a minimum of 2 days for the open water sessions. After that, you're certified!